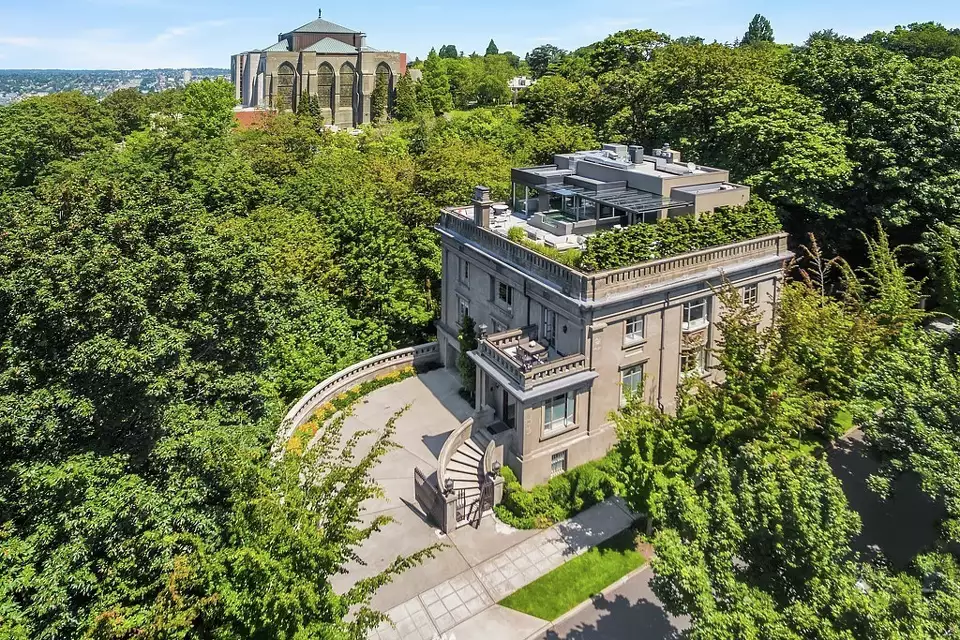 Advertisement
Article continues below this ad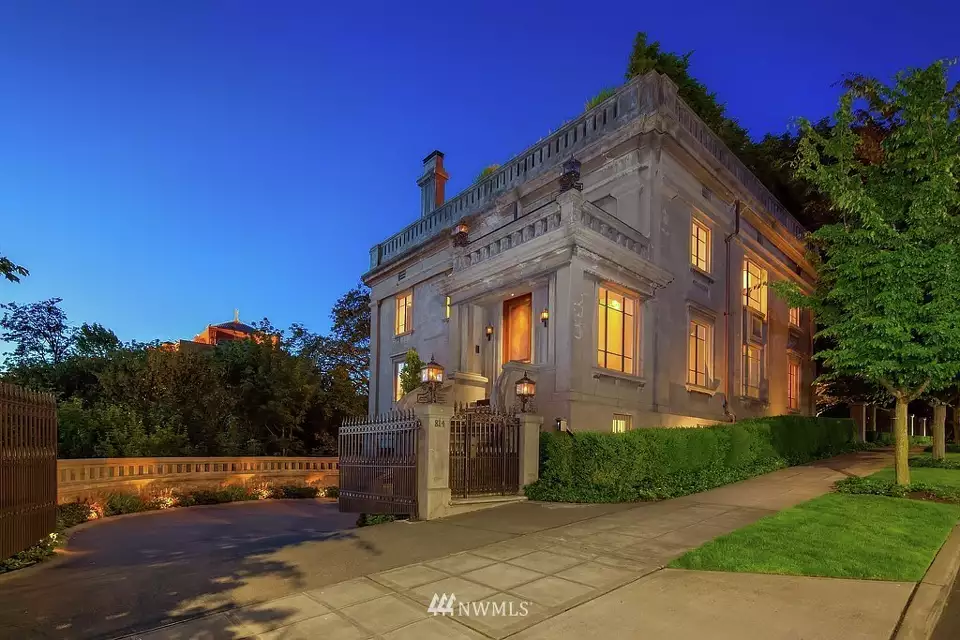 The home was built between 1909 and 1910 by railroad magnate Sam Hill, who moved to Seattle from Minneapolis in 1902. Other notable state landmarks financed and built by Hill include the Maryhill Musuem of Art in Southwest Washington, and the Peace Arch monument on the U.S.-Canada border between Blaine and Surrey, British Columbia.  

Hill, who famously used his Seattle mansion to entertain foreign dignitaries, purportedly built it in preparation for a planned visit to the city by a friend and member of the Belgian royal family. It was designed by the former D.C.-based architecture firm Hornblower & Marshall.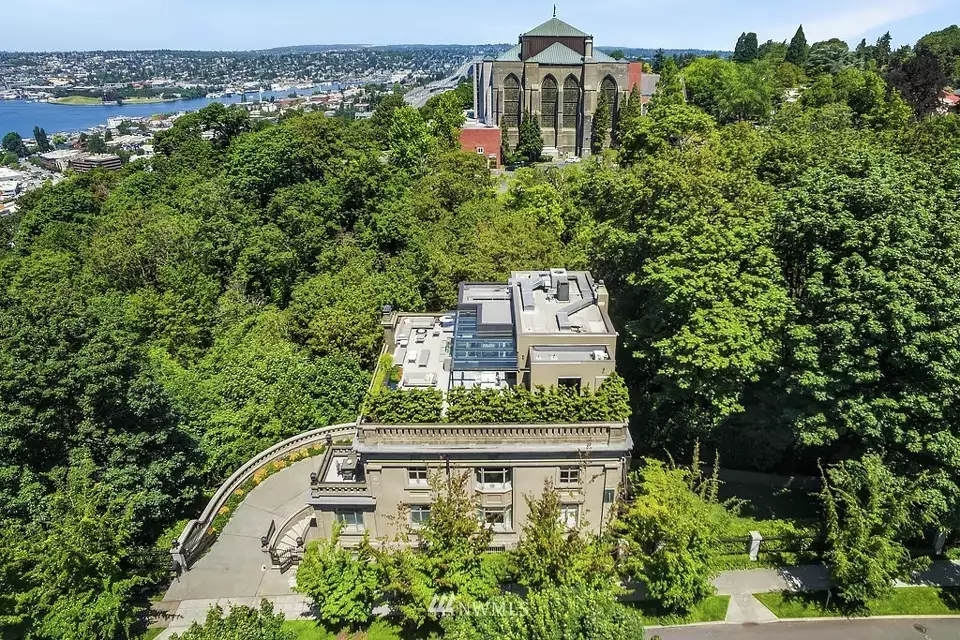 Advertisement
Article continues below this ad
The home itself is quite something. It's made entirely of concrete and is tucked right up against St. Mark's Greenbelt, which gives it a medieval-castle-in-a-forest vibe. It has five bedrooms and six bathrooms, and from its rooftop terrace — which includes a spa — you can see Lake Union, the Olympic Mountains, the Puget Sound and St. Mark's Cathedral.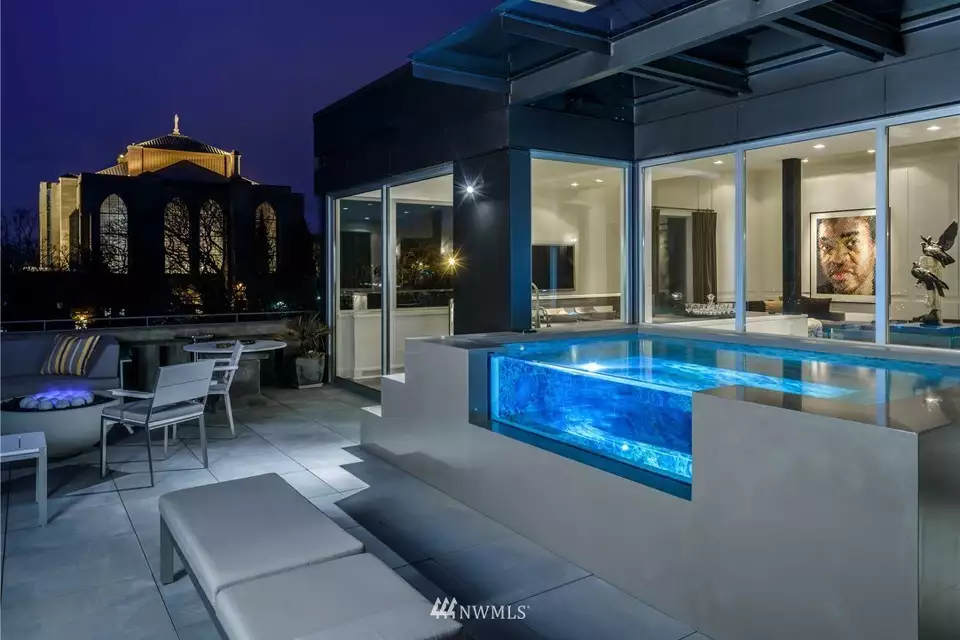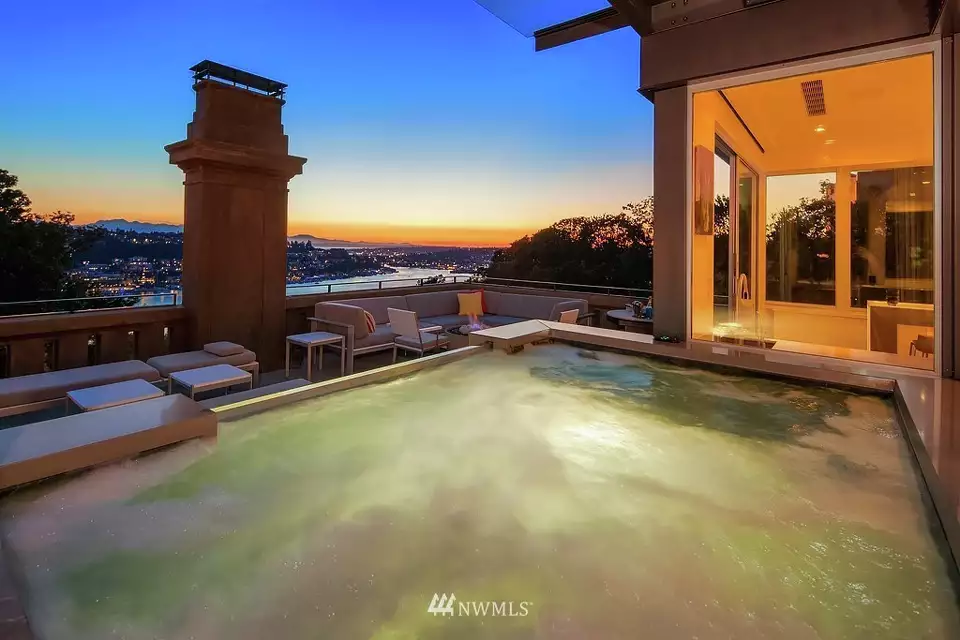 Advertisement
Article continues below this ad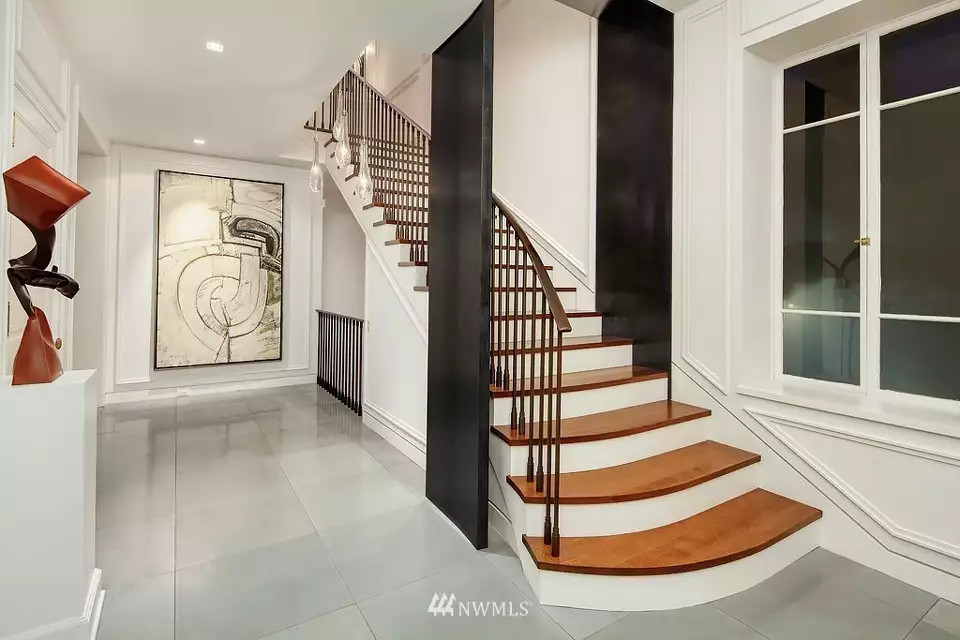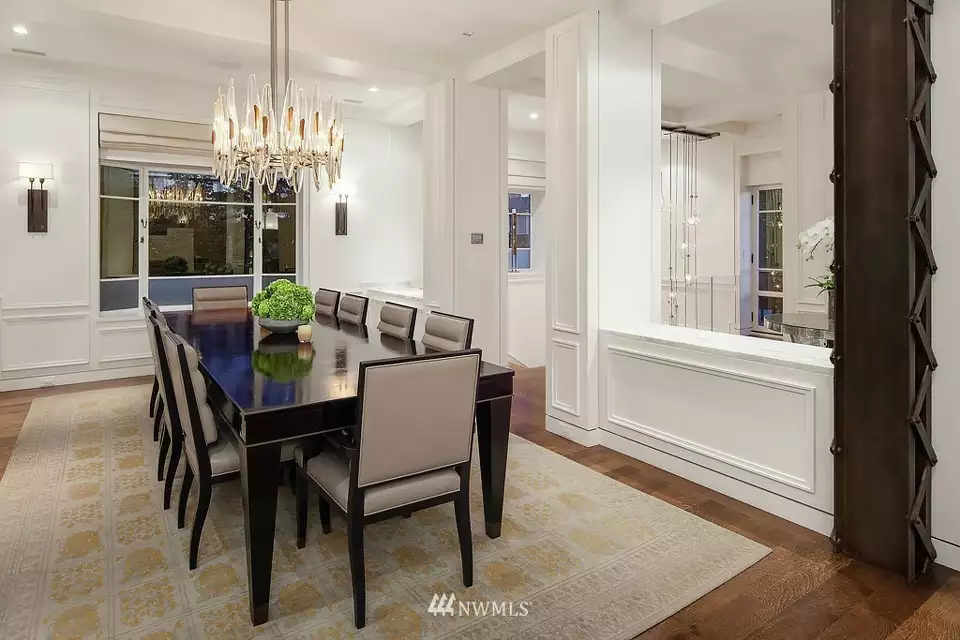 In 2008, it went up for sale at $4.75 million. The spike between its 2008 and 2016 prices was due to a massive renovation. A 2016 Curbed Seattle article explained that renovation this way: "With the help of Stuart Silk Architects, interior design from Garret Cord Werner Architects and Interior Designers and landscape design by Richard Hartledge, the new version is a blend of old and new that tries not to let one overwhelm the other."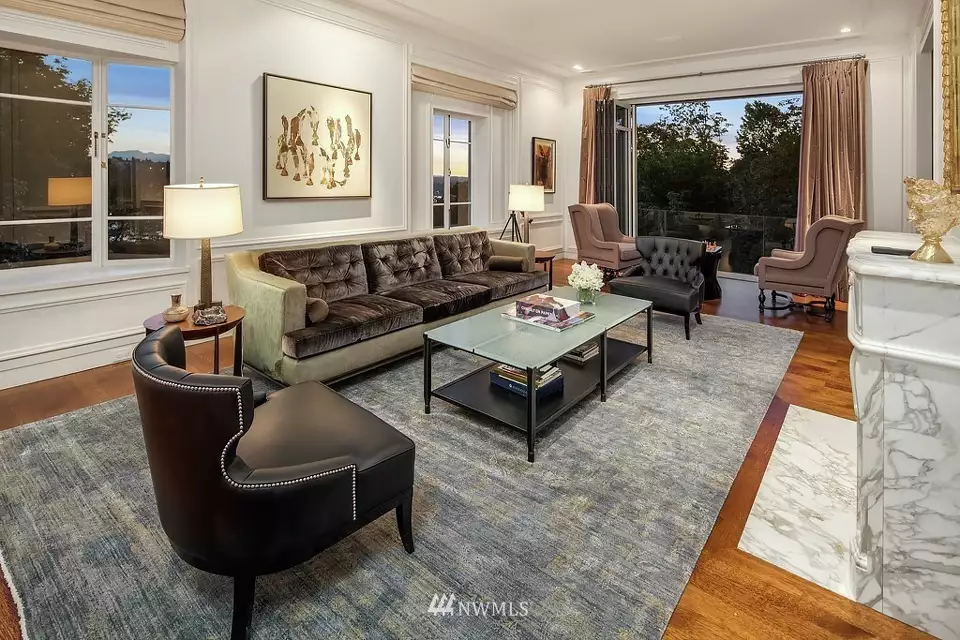 Advertisement
Article continues below this ad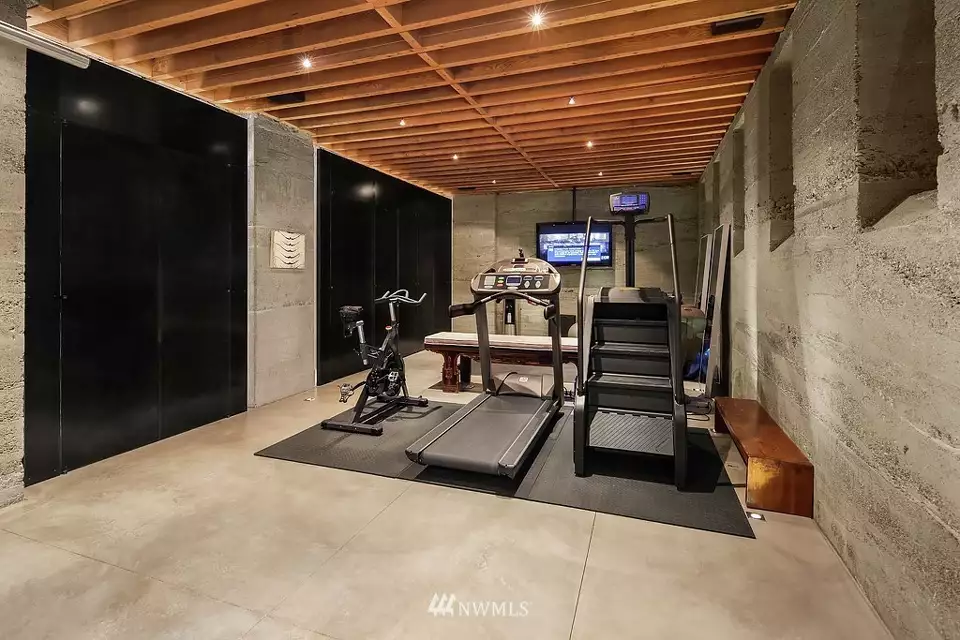 Its current owners are Sam Jaradeh and Boris Nikolic. Jardeh is a real estate developer and designer, and Nikolic is a physician and investor who once served as a chief adviser to Microsoft CEO Bill Gates. They purchased the property for just under $11 million in 2018.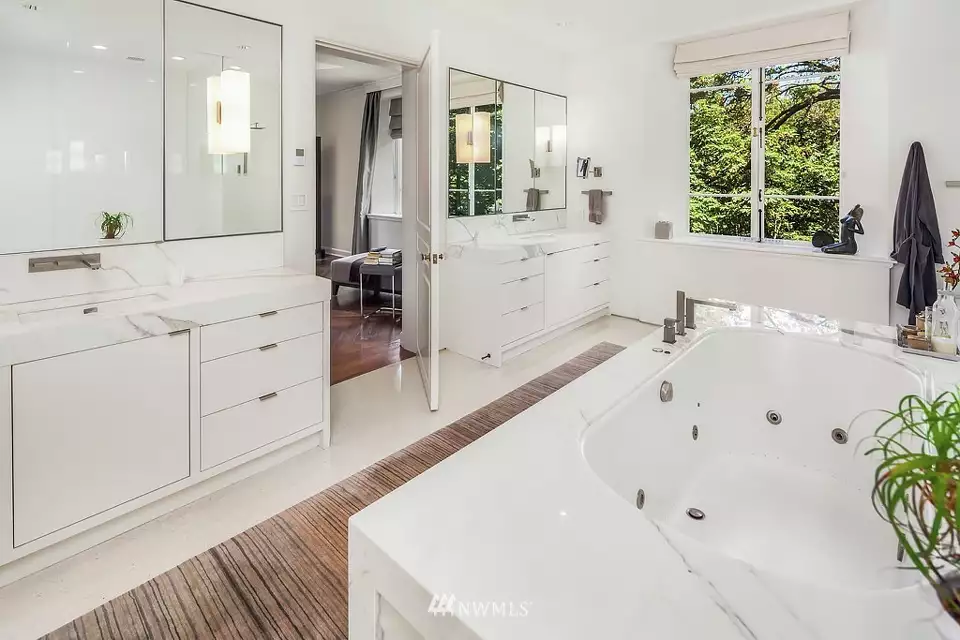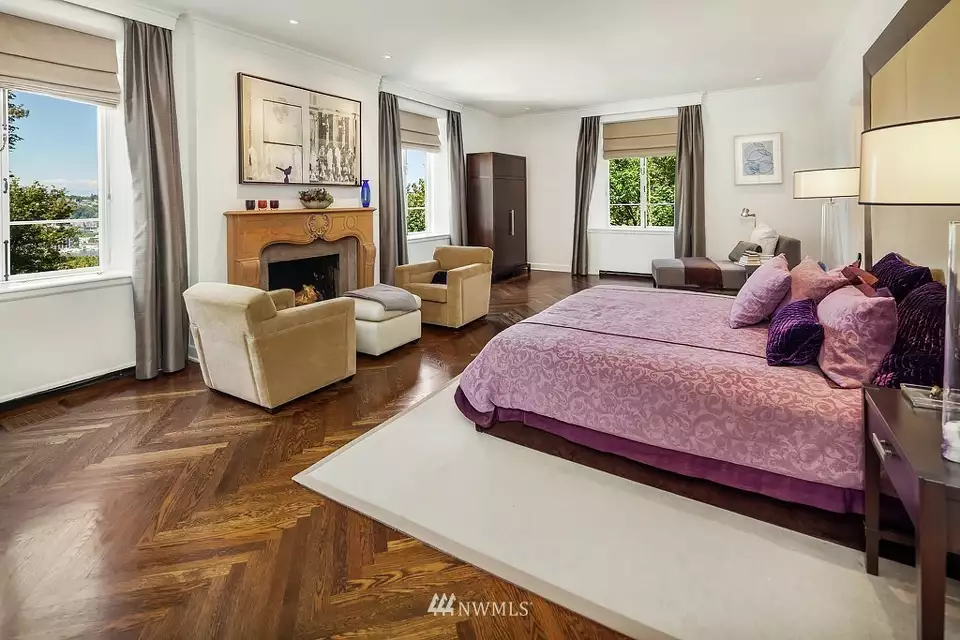 Advertisement
Article continues below this ad