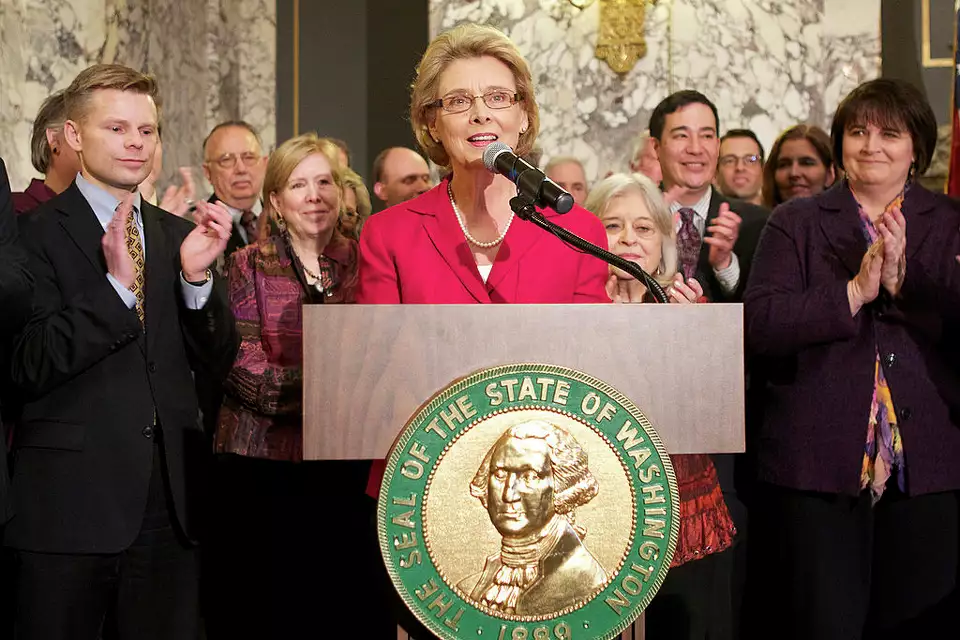 Former Washington Governors Christine Gregoire and Gary Locke endorsed Ann Davison in the race for Seattle city attorney on Tuesday, saying the positions championed by her opponent, Nicole Thomas-Kennedy, would put the people of Seattle at risk.

"Seattle is at a crossroads," the two said in a joint statement. "Seattle remains a great place to live and raise a family, but it also faces some very real and growing problems. Now more than ever we need pragmatic city leaders who understand the challenges our city is facing and are committed to implementing realistic solutions that will get Seattle back on the right track."

The endorsement by two Democratic ex-governors for Davison — a self-identified Republican running for a non-partisan position in one of the nation's most liberal metros — highlights the divide between Seattle's centrist Democrats and its more-left factions, which largely support Thomas-Kennedy.

That divide was on display Tuesday night.

In a tweet, Shasti Conrad, chair of the King County Democrats, said Gregoire and Locke are "out of touch and playing old politics."
Advertisement
Article continues below this ad
"You can't call yourself a democrat and support a Republican for this job," she wrote. "You also can't consider yourself an authority on much of anything when you're supporting a candidate who literally said they don't know how to do this job."

In another tweet, Tina Podlodowski, chair of the state Democratic Party, reacted to the endorsement by calling Davison a "Trump Republican," saying she was "not fit to hold office of any kind."
Advertisement
Article continues below this ad
"She chose, at the height of Trump's vileness, to express her support for, and embrace, his so-called 'values,'" she wrote. "Do your homework, and stand for your values in this election."

Thomas-Kennedy, a former public defender, is running on an abolitionist platform that would stop prosecuting low-level offenses, which her supporters say often disproportionately target low-income communities and communities of color. Misdemeanor convictions can create barriers to housing, employment and other social services, they argue.

However, her critics say that platform — in addition to her positions on policing — would make Seattle more dangerous. Gregoire and Locke echoed that point in their statement.

"The policy choice could not be clearer in this race," they said. "Abolishing jails, abolishing the police, and ending prosecution of nearly all misdemeanor crimes, including shoplifting, domestic violence and gun offenses, would make the people of Seattle less safe and would put our neighborhoods at risk."

Davison, an attorney who ran for lieutenant governor last year as a Republican, has framed herself a "pragmatist." She has tried to separate herself from Thomas-Kennedy by emphasizing that the city attorney position is non-partisan, and "not a place to pursue a radical agenda." She stresses accountability — especially for repeat offenders — on her campaign website, but offers few specific policy details.

Both candidates are vying for the office held by three-term incumbent City Attorney Pete Holmes, who was squeezed out of the race during August's primary election. Thomas-Kennedy placed first in that election, securing 36% of votes. Davis won 33%.

This year's general election will take place on Nov. 2.