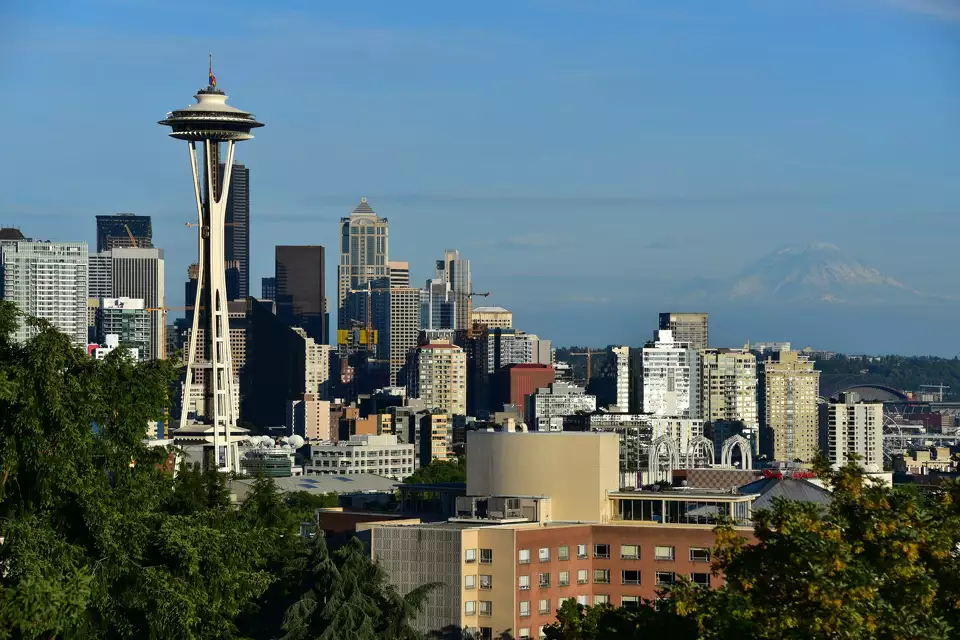 Seattle's weather is famously mercurial, and this week has been a textbook example of the bizarre phenomenon.

A storm battered the Western Washington lowlands early this week, bringing several inches of rain, river flooding, thunderstorms, hail and strong winds that left hundreds of thousands of residents without power.

Now, just hours after that storm dissipated, the National Weather Service in Seattle says temperatures could climb into the 70s in some areas Thursday. And after that? Snow.

Forecasters say a burst of cold air will move into the region early Sunday morning, which, coupled with the residual shower conditions we're expected to see this weekend, is a recipe for snow.  

"Given warm ground temps, the marginal air temps, and the expected lighter nature of the showers, no accumulation or impacts are expected," the weather service wrote in Wednesday's forecast discussion. "But will certainly be a surprise to see after a 70 degree day on Thursday."

Forecasters expect clear skies and temperatures in the high 50s to low 60s for the remainder of Wednesday. Then, on Thursday, Seattle and areas to the south could see afternoon highs in the low 70s — the warmest temperatures of the year so far. Areas to the north can expect highs in the 60s.

But those balmy conditions will quickly give way to rain and cooler temperatures in the low- to mid-50s by Thursday evening. Those conditions will persist until Saturday morning. Rainfall amounts will increase through Saturday afternoon and into the evening, at which time that burst of cold air will move through the region and push temperatures down into the 30s.

Forecasters expect snow flurries Sunday morning, but they should quickly turn to rain as temperatures warm into the 40s by the afternoon. From there, meteorologists say the rain will persist into Monday, with temperatures rising into the more seasonal 50-degree range.

Advertisement
Article continues below this ad