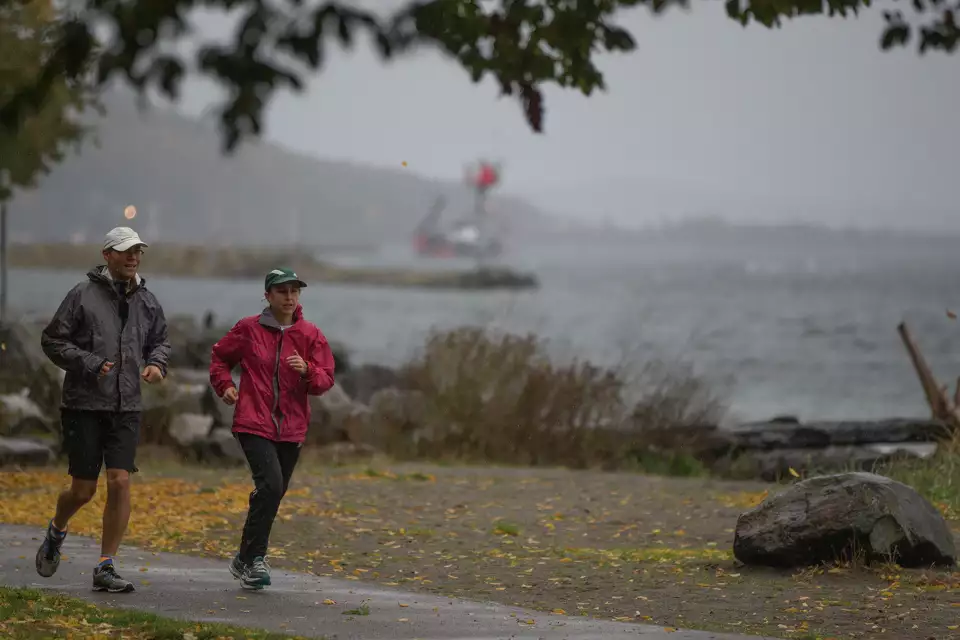 Another atmospheric river is set to soak the Puget Sound area Monday night through Wednesday, marking at least the sixth time in just under two months that the weather event has occurred in Western Washington.

The weather equivalent of a fire hose, an atmospheric river is a concentrated corridor of moisture that shoots wetness into an area for an extended period of time. The region saw four such events in a span of about two weeks during November, and a fifth pummeled the area late last week.  
Advertisement
Article continues below this ad
The National Weather Service in Seattle expects between 5 and 10 inches of rain to fall in areas close to the Olympic Mountains by Wednesday. Another 3 to 5 inches will shower areas in the northern Cascade Mountains during that same time. Areas in the central and southern Cascades can expect between 2 and 4 inches of rain.

As with the previous atmospheric rivers, severe flooding is expected.

The weather service has issued a flood watch for communities in the northern half of Western Washington — including King County — and for areas on the Olympic Peninsula. The weather service says urban and residential flooding is possible. It also says to expect road closures and "widespread inundation" of farmland.

Meteorologists predict strong winds during this time, especially in coastal areas. They say gusts as strong as 45 mph could be possible Monday. Snow levels will remain high, with an expected elevation of 8,000 feet by Wednesday.

The atmospheric river is expected to slowly taper off Wednesday night. The weather service is forecasting mostly dry days afterward, with a light chance of precipitation in some areas on Saturday and Sunday.
Advertisement
Article continues below this ad
The storm that hit the region late last week led to widespread flooding in Chehalis, where high water left people stranded standing atop vehicles. It also closed a 20-mile stretch of Interstate-5 for about three hours. Seattle saw record rainfall for Jan. 6 — two inches — and was buffeted by wind gusts as strong as 60 mph.

The Associated Press reported that a 72-year-old man in the town of Cosmopolis — roughly 50 miles west of Olympia — is missing and presumed dead. Authorities say the man's residence was on a road that was flooded, and fear his vehicle was swept into floodwaters down a steep bank next to his driveway. 
The first atmospheric river that hit the region last year led to extensive flooding, mudslides, evacuation orders, school and road closures, and left thousands without power.

Areas close to the northern border bore the brunt of the storm.

At least 500 people in Whatcom County were displaced by the storm, and city officials in the small town of Sumas estimated that 75% of homes were damaged by floodwaters. Both directions of Interstate-5 were closed for a time because of a mudslide. The flooding also derailed at least 12 cars BNSF freight train.