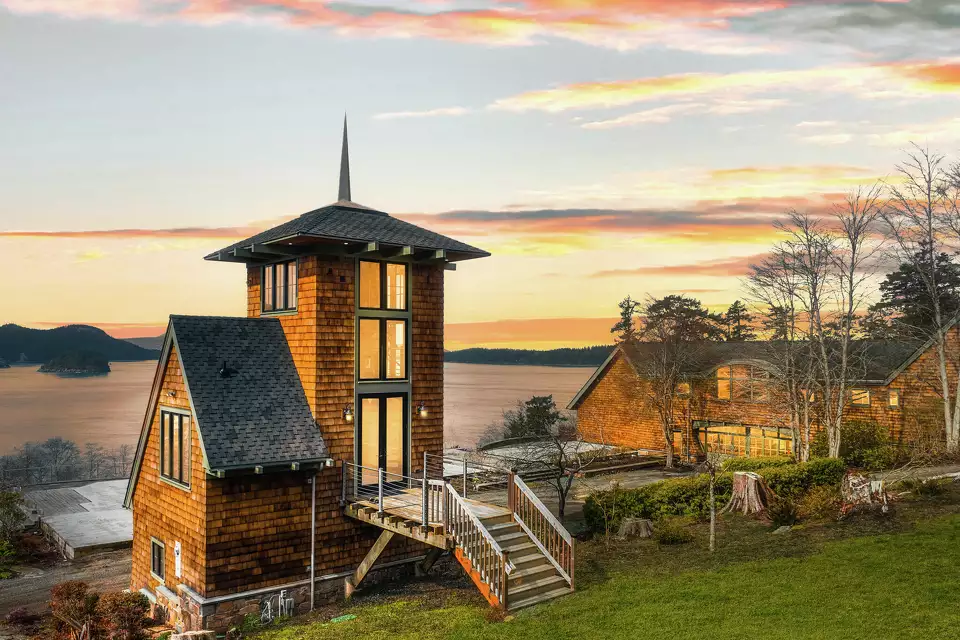 Though a "main house" has yet to be built on this stunning, 22.5-acre property on the shore of Washington's Fidalgo Island, the two buildings that have been completed might be more than enough.

You can purchase the extraordinary property at 4142 Clark Point Lane for $5.5 million.
Advertisement
Article continues below this ad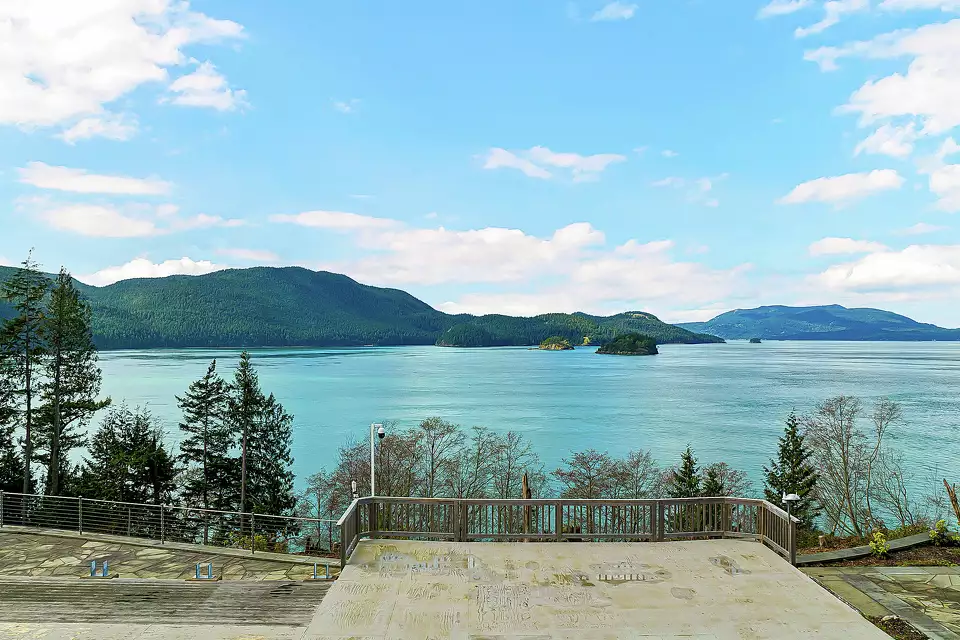 The two complete buildings were designed by renowned Washington architect Bernie Baker, whose work can be found on many of the area's coastal islands. Here, Baker's design is modern but also classic. A lighthouse-like ceiling crowns the smaller guest house.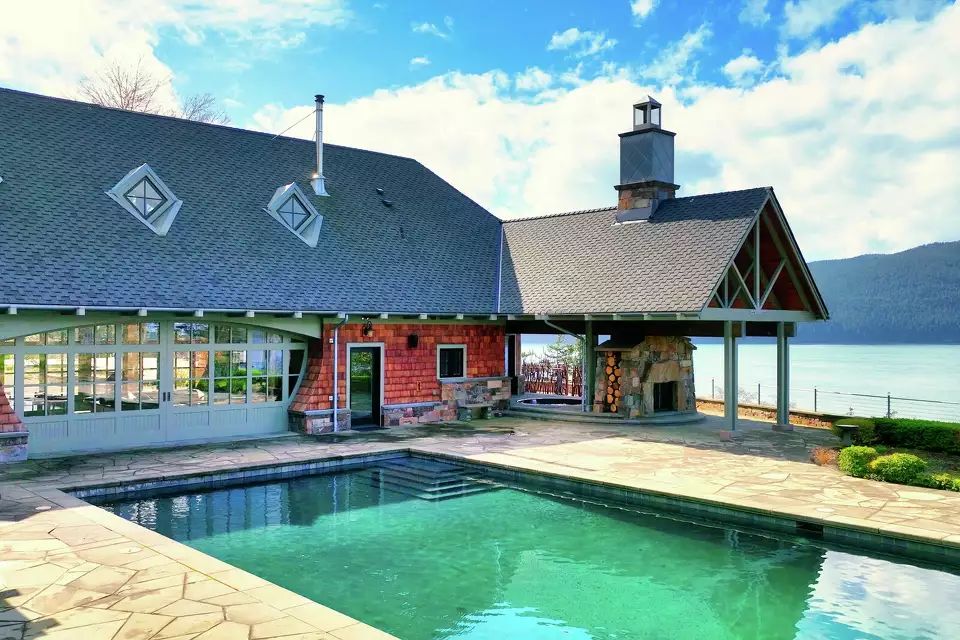 Advertisement
Article continues below this ad
According to the official listing page, there is still more work to be done on the property.

"Two of the three phases of a custom Bernie Baker design are complete," the page says. Those two buildings are "a guest house and a two-story, 2,862 square-foot cabana building with an oversized, three-car garage."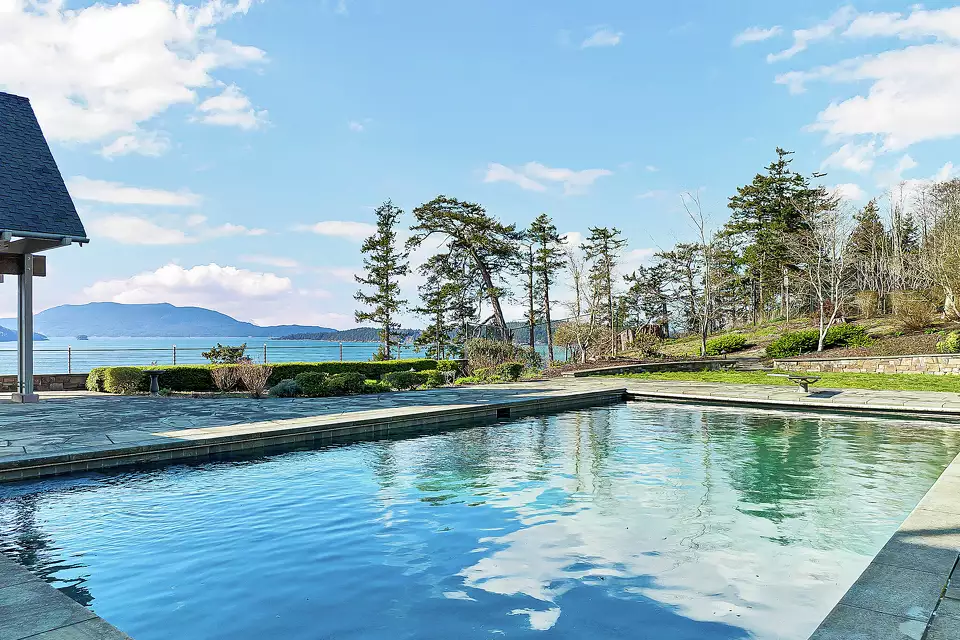 Frankly, I'd be happy living forever in the existing buildings. Together, they have a large kitchen, an equally large dining area, three bedrooms, two full bathrooms and a half bathroom. Outside, there's a tennis court, a swimming pool, a spa, an outdoor living area with a grill, a barn with its own workshop and an enclosed kayak storage space near the 810-foot stretch of private beach. 
"It is rare to have so much acreage on the water in which the waterfront is easily accessible," listing agent Jean Groesbeck of Compass told the Seattle P-I. 
Advertisement
Article continues below this ad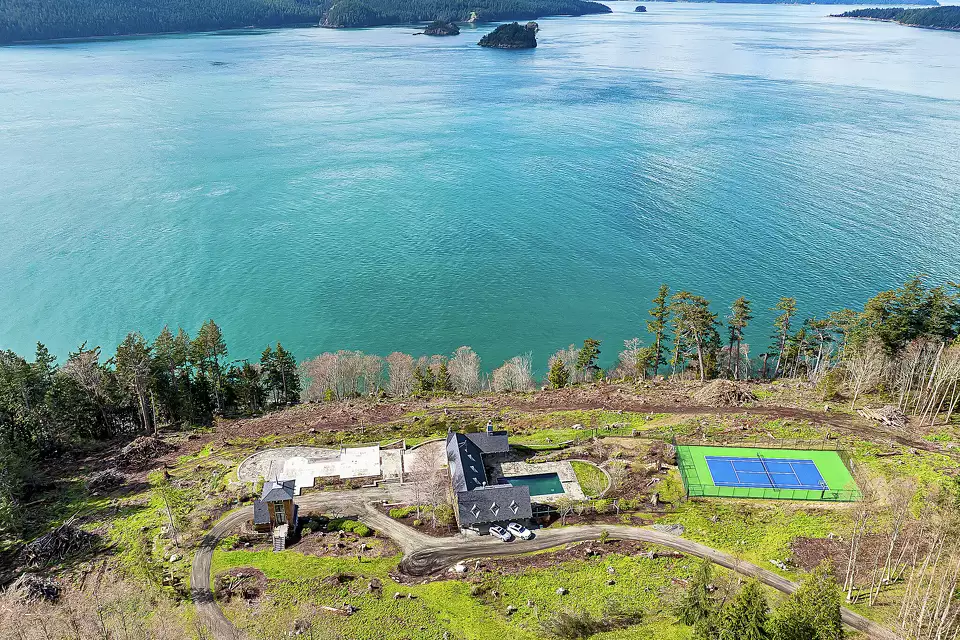 The home is about five miles from the nearest ferry, and there's room for a heliport, but would you ever want to leave? 
Anna Marie Erwert writes from both the renter and new buyer perspective, having (finally) achieved both statuses. She focuses on national real estate trends, specializing in the San Francisco Bay Area and Pacific Northwest. Follow Anna on Twitter: @AnnaMarieErwert. 
Advertisement
Article continues below this ad